Studydiligently to read the spring and autumn, climb the mountain of books and studythe sea tour
Tenyears of sharpening a sword, July battle for college entrance examination
Today,the college entrance examination is a thing of the past
Anew journey is about to begin
Haveyou started to imagine the good life of university
InternationalEducation of Henan Institute of Science and Technology
lookforward to your visit
School Profile
HenanInstitute of Science and Technology is a provincial general undergraduatecollege. The school was founded in 1939. It was formerly known as theDepartment of Biology, Yan'an Academy of Natural Sciences, which wasestablished in the early days by the Communist Party of China. It has passedthe Agricultural College of Northern University, North China University,Changzhi Branch of North China University, Changzhi Branch of BeijingAgricultural University, Pingyuan College of Agriculture, Baiquan AgriculturalCollege, Henan Vocational and Technical Teachers College and other periods. InMay 2004, approved by the Ministry of Education, it was renamed Henan Instituteof Science and Technology.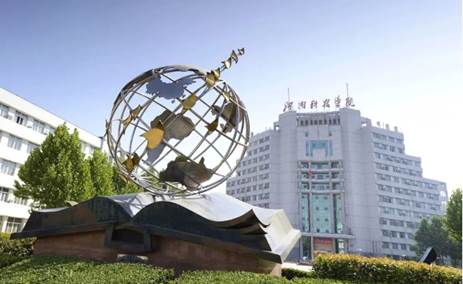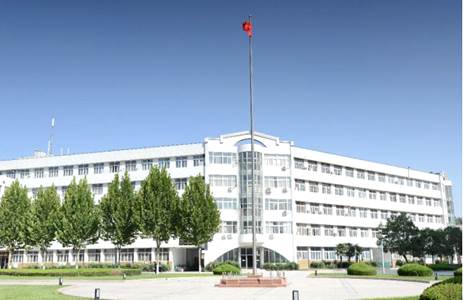 Theschool is located in the national civilized city-Xinxiang City, Henan Province,covering an area of 2,176 acres and a school building area of 620,000 squaremeters. In the 80 years since the establishment of the school, disciplines andmajors have covered 9 university disciplines, including agriculture,engineering, science, management, education, literature, economics, law, andart. It has 21 teaching colleges and 67 undergraduate majors. IndependentCollege-New Academy of Sciences, with more than 20,000 full-time ordinarystudents.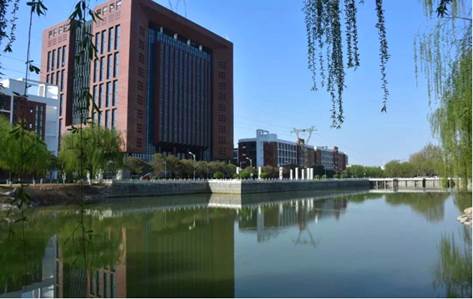 Thereare more than 1,600 faculty members, including 1,363 full-time teachers, 128professors and other senior professional and technical personnel, 421 associateprofessors and other associate senior professional and technical personnel,more than 420 doctoral and master tutors, and 7 dual-employed academicians andscholars from the Central Plains. There are 24 distinguished professors andschool-level distinguished professors in Henan Province. The school activelycarries out social services and continuously increases the transformation ofscientific and technological achievements. In 2018, the scientific andtechnological statistics of colleges and universities show that our school'stechnology transfer income ranked 47th in the country.
College Introduction
TheInternational Education College of Henan Institute of Science and Technologywas approved to be established in June 2018. It is a comprehensive educationset in the school that integrates foreign student education, internationalChinese education talent training, Sino-foreign cooperation in running schools,international education and cultural exchanges, etc. Management agency.
Themain responsibilities and tasks of the International Education College are tobe responsible for the enrollment of foreign students, foreign-relatedformalities, registration, student status management, teaching management,daily life management; responsible for the implementation of foreigncooperative education projects and other tasks related to internationaleducation. The college has institutions such as the college office, projectdepartment, academic affairs department, and student department.
Ourschool provides various levels of academic education and non-academic educationfor foreign students. Academic education includes undergraduate and master'sgraduate students in various professional fields; non-academic educationincludes long-term or short-term advanced students studying language in China.International Education College currently has international students from morethan 10 countries in the world studying in our college.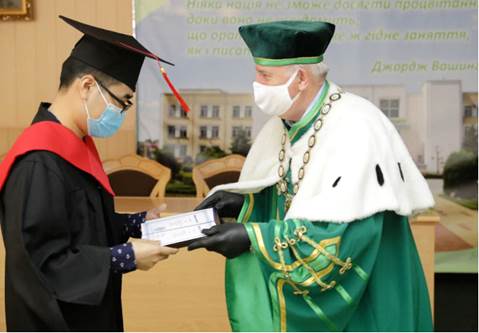 Inorder to adapt to the general trend of economic globalization and theinternationalization of education, the International Education College of HenanInstitute of Science and Technology relies on the excellent conditions of theschool, vigorously introduces high-quality foreign educational resources, fullyabsorbs advanced international education concepts, and conducts substantialcooperation with foreign universities in running schools.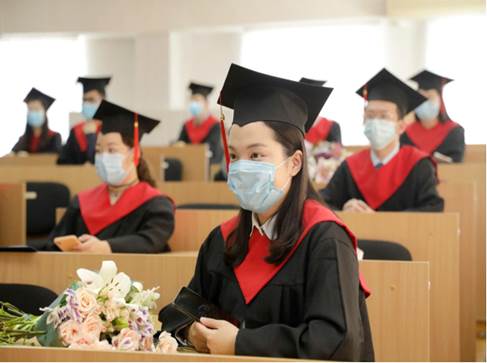 Atpresent, there are two Sino-foreign cooperative education projects in our school:Sino-Australia Curriculum Cooperation Project and Sino-Ukraine CooperationEducation Project. There are four undergraduate majors: Education (Teaching),Mechanical Design and Manufacturing and Automation, Information Engineering andVeterinary Medicine profession. College admissions are included in the officialnational general admissions plan and managed by the school.

China-AustraliaCurriculum Cooperation Project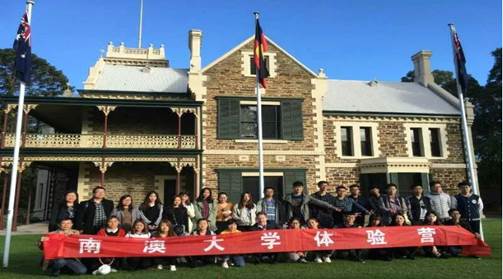 Theschool and the University of South Australia in Australia carry out courseconstruction and credit mutual recognition cooperation in the threeundergraduate majors of education, mechanical design and manufacturing andautomation, and information engineering. There are three learning forms.
"2+2"format: After our school has completed the two-year study task, the Universityof South Australia can be transferred to the University of South Australia whenit meets the requirements for mutual recognition of the credits of theUniversity of South Australia, register for the undergraduate course for twoyears, and meet the graduation requirements and the requirements for degreeawarding University of South Australia bachelor's degree certificate and ouruniversity's undergraduate diploma and bachelor's degree certificate
"3+2"format: After our school has completed the three-year study task, when it meetsthe requirements of the University of South Australia for mutual recognition ofcredits, you can transfer to the University of South Australia, register andenter the postgraduate course for two years, and meet the graduationrequirements and the requirements for degree award. A master's degreecertificate from the University of South Australia and a bachelor's degreecertificate and bachelor's degree certificate from our school will be awarded.
"4+1"form: After our school has completed the three-year study task, four additionalmajor courses at the master's level will be opened in the fourth academic year.When the requirements for mutual recognition of the credits of the master'sprogram at the University of South Australia are met, they can be transferredto the University of South Australia and registered for the master's degree Oneyear of study in the postgraduate course stage, meeting the graduationrequirements and the requirements for conferring a degree, will be awarded amaster's degree certificate from the University of South Australia and abachelor's degree certificate from our school.
Forthose who do not meet the requirements of the University of South Australia'smutual recognition of credits or give up the University of South Australia'sbachelor's or master's degree program, they will study in our school for fouryears and will be awarded a bachelor's degree certificate and bachelor's degreecertificate upon graduation.
Witha history of more than 160 years, the University of South Australia has beenlisted as one of the first-class universities in Australia by the highereducation quality assurance Council (cqahe) appointed by the Australiangovernment. There are four colleges, namely, the school of education, arts andSocial Sciences, the school of information technology, engineering andenvironment, the school of Health Science and the school of business, withnearly 32000 students. The University of South Australia ranked 279 in the QSWorld University Rankings in 2018, and ranked 32nd in the times' list of theworld's best and young universities in 2017.
China-Ukraine Cooperation in Running Schools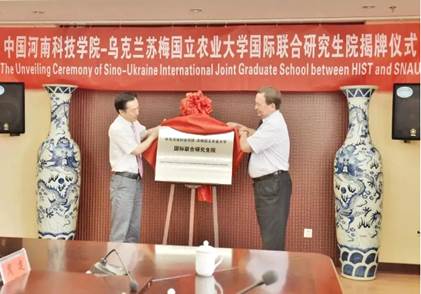 Theschool cooperates with the SNAU-Sumy National Agrarian University of Ukraine toorganize an undergraduate education program in veterinary medicine, introducesUzbek's advanced concepts and curriculum resources, and hires well-known Uzbekscholars to teach professional core courses. There are two forms of learning.
1.Complete 4 years of study tasks in our school, meet the requirements forgraduation and degree award, and issue a bachelor's degree certificate and abachelor's degree certificate from Henan Institute of Science and Technology.
2.If you meet the Uzbek admission criteria, you can choose to study in Uzbekistanin the fourth year, enjoy the same treatment as international students inUzbekistan, and be eligible for national scholarships and other scholarshipsallocated by the Ministry of Education and Science of Ukraine. Meet therequirements for graduation and degree conferment, and issue a bachelor'sdegree certificate and a bachelor's degree certificate from Henan Institute ofScience and Technology.
SNAU-SumyNational Agrarian University is one of the most well-known agriculturaluniversities in Ukraine. It was established in 1977 and consists of theDepartment of Agriculture, Food Technology, Veterinary Medicine, EngineeringTechnology, Economics, and Business Management Department of Management,Department of Preschool Education, etc.
Withthe launch of the Sino-foreign educational cooperation project, theuniversities of both sides jointly cultivate high-quality, high-quality,international, and interdisciplinary senior professionals. They not only drawon the advanced educational concepts, teaching content and teaching methods offoreign universities, but also expand our school's education. Space haseffectively promoted the internationalization of the school's education.
Professional presentation
Animal medicine
The animal medicine major was established in 1951, upgradedto an undergraduate major in 1987, was awarded the right to confer a bachelor'sdegree in 1991, and was awarded the right to confer a master's degree in 2006.In 2007, the Ministry of Education had an excellent undergraduate teachingevaluation, a first-class undergraduate major, and a key development major ofthe school. In 2018, it will jointly cultivate doctors and masters with theSNAU-Sumy National Agrarian University of Ukraine. In 2020, it will cooperatewith the SNAU-Sumy National Agrarian University of Ukraine to recruitundergraduates majoring in animal medicine.
There are 35 Chinese teachers with doctoral degrees, 22professors and associate professors, and 9 teachers with overseas studyexperience. Uzbekistan has 12 teachers and doctors, and 10 professors andassociate professors.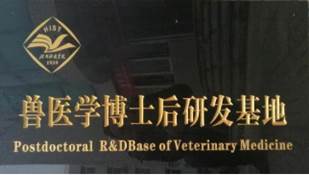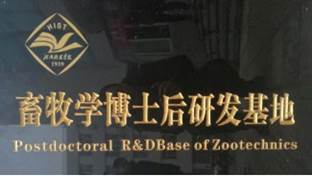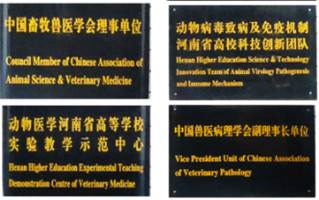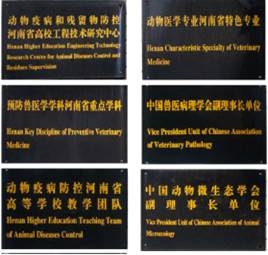 In 2020, the enrollment rate of postgraduate entranceexamination will reach 47%, and the employment rate over the years will be morethan 95%. This major is trained to meet the needs of economic construction andsocial development, and can be engaged in animal disease prevention andcontrol, law enforcement supervision, management, and management in relatedenterprises and institutions. Applied senior professionals with comprehensiveknowledge of animal medicine in scientific research, technical services, etc.
Pedagogy (teacher)
Education was approved for enrollment in 2004, which is theschool's characteristic major and the construction point of "first-classundergraduate major". In 2014, it was approved to recruit postgraduatesfor the master of education (in the field of education management).
In the same year, the Henan Provincial Department ofEducation approved a Sino-foreign curriculum cooperation project with theUniversity of South Australia in Australia. This major is based on theeducation major and introduces high-quality educational resources from theUniversity of South Australia in Australia. The purpose is to cultivatehigh-quality education talents with an international perspective. This major isa major supported by the school and inherits the excellent school-runningtradition and accumulation of the education major.
There are currently 31 full-time teachers, including 12professors, 16 associate professors and 19 PhDs. A total of 8 courses in thetraining program are taught by foreign teachers, among which 4 English coursesfocus on training students' listening and speaking skills.
The school organizes outstanding students to exchange andstudy in Australia every year, and most of the teachers have the experience ofstudying abroad. Students whose English level meets the requirements of theUniversity of South Australia can go to the University of South Australia tostudy abroad and obtain a degree from the University of South Australia.
This major has established internship bases in key primaryand secondary schools in Henan Province, as well as education and trainingfacilities, to provide conditions for cultivating students' practicalinnovation ability and individualized development of students; with PekingUniversity, Zhejiang University, University of Surabaya, Indonesia IslamicUniversity, Malaysia Putra Universities and others establish cooperativerelations to provide exchange opportunities for cultivating high-qualitystudents.
There are currently two years graduates of this major.Graduates have obvious advantages in English for postgraduate entranceexaminations and have strong development potential. Currently, there arestudents studying abroad. The employment direction is mainly engaged inteaching, research, management, service and other aspects of primary andsecondary schools, education training consulting institutions, and educationadministrative departments at all levels.
Mechanical design and manufacturing and its automation
The Mechanical Design, Manufacturing and Automation Major wasestablished in 2003 and is currently a pilot major for the reform ofundergraduate engineering education and training mode in Henan Province(Excellence Program, has been established as a key first-level discipline of"Mechanical Engineering" in Henan Province). There are 11 professors,10 associate professors, and 20 doctors.
This major trains students to master the basic theories,professional knowledge and basic skills of mechanical engineering, andcultivate their ability to engage in research and development, engineeringapplications and operation management in related fields such as mechanicaldesign and manufacturing and electromechanical control. The college has"mechanical engineering" first-level academic and professional master's degreeauthorization points.
After graduation, students of this major can engage inmechanical design and manufacturing or automation control, and they can alsocontinue to study for postgraduates in mechanical manufacturing, automaticcontrol, mechanical design, and vehicle engineering. For more than 20 years, ithas trained a large number of practical talents and technical backbones for theelectromechanical industry inside and outside the province, and some havebecome the backbone of universities and enterprises.
Information Engineering
The information engineering major was established in 2001.There are currently 21 faculty members, including 4 professors, 9 associateprofessors, 8 doctors, and 12 master tutors; it has established an agriculturalInternet of Things Henan Engineering Laboratory, crop big data analysis and 6scientific research platforms and 5 teaching and scientific research teamsincluding Henan Engineering Laboratory.
Information Engineering is a school-level specialty.More than two-thirds of theprofessional teaching and research teams undertook or participated in projectsat or above the provincial level have laid a good foundation for professionalconstruction; they have undertaken or participated in a number of teachingreform projects with excellent teaching effects; existing mobilecommunications, etc. 7 Professional laboratories, at the same time in BeijingDane Education Group, Chinasoft International Co., Ltd., China ElectronicsCorporation 22nd Research Institute, Henan Yunhe Data Information TechnologyCo., Ltd., Xinxiang Qingfeng Network Technology Co., Ltd., Xinxiang Meida HighFrequency Electronic Co., Ltd. and other places have established internshiptraining bases to meet the needs of teachers and students in teaching andresearching practice.
This major mainly cultivates a solid foundation, stronginnovation and practical ability, a solid theoretical foundation in electronictechnology, electronic information transmission and processing, computersystems, etc., and is engaged in electronic technology, information processingtechnology, communication technology, and computer application technology.Compound senior professionals who work in technology research and development,product design, system analysis, engineering design, system operation, andoperation management.
Colorful campus life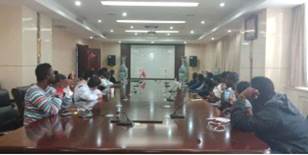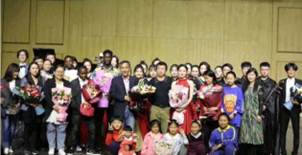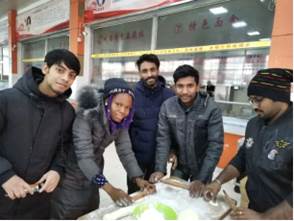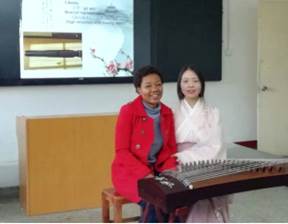 ■■■■■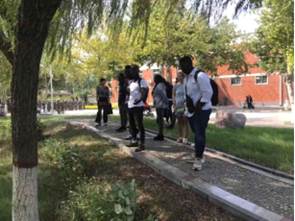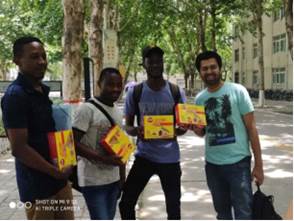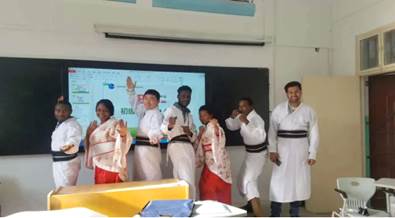 International students learn Chinese knowledge in China
Experience Chinese culture
Feel the feelings of China
Pass the Chinese spirit■■■■■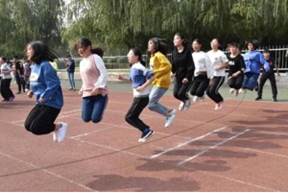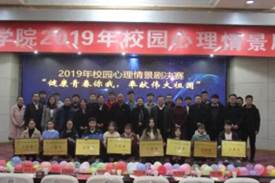 Fruitfulachievements in campus culture construction
Create a good atmosphere of respecting knowledge,respecting talents and advocating science


A novel coronavirus infection outbreak in 2020 affected thehearts of millions of people. The epidemic was so serious that everyone shouldpay attention to it. The teachers and students of the International EducationCollege responded positively to the call of the party and put it into the frontline of fighting the epidemic, contributing to the prevention and control ofthe epidemic.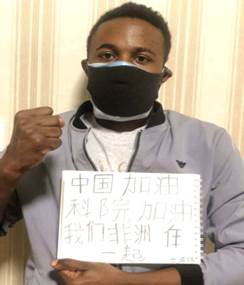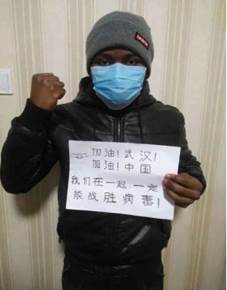 The Institute of international education conscientiouslyimplements the national education policy, strictly implements the nationalpolicy of Sino foreign cooperation in running schools, makes full use ofhigh-quality educational resources at home and abroad, and follows the schoolrunning orientation of "combining Chinese and Western culture,people-oriented, quality first, and focusing on educating people". It hasrooted the concept of International Education in the fertile soil of Chineseand original culture, and created an international talent training highlandwith the style of Central Plains.
The national development strategy of "One Belt OneRoad" provides unprecedented development opportunities for theinternationalization of education. The School of International Education isfull of confidence and steadfast work, striving to create a backbone universitywith regional characteristics for the school, and contribute to the economicand social development of Henan and the whole country. Of greater power.

The little lotus shows its sharp horns, and dragonflieshave long been on their heads
Time does not live, the seasons flow
Gather the stars into the star sea, create brillianttomorrow