In order to thoroughly implement the requirements of the Ministry of education's "working tips for holding the" four one "special action in the" May 25 "mental health education month for college students in 2020" issued by the Ministry of education, improve students' psychological quality and win the battle of epidemic prevention and control in an all-round way. From May 16 to 31, our college organized a series of activities of mental health education month for college students.
Poems and songs, highlight the youth style
In order to enrich students' life and promote their physical and mental health, from May 16 to 18, our college collected "three line poems", "making posters", "poetry recitation", "painting and calligraphy" and other activities to transmit positive energy through cultural works, showing the excellent quality and mental outlook of contemporary young college students who bravely shoulder heavy burdens and make great efforts in the face of the epidemic situation.
"Epidemic situation" and "stamp",Go with your heart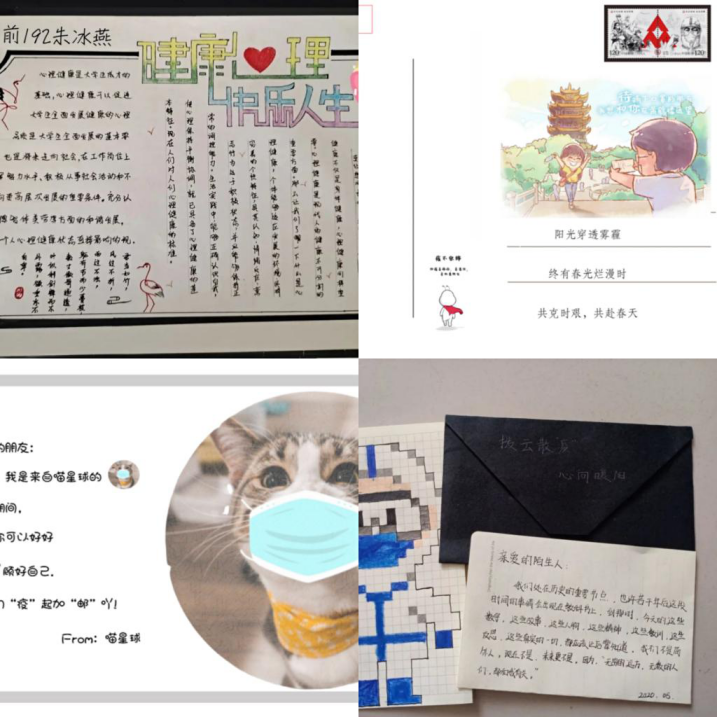 From May 19 to 21, our college organized all students to actively participate in the activities, and sent sincere greetings to strangers in the form of postcards, and delivered warm blessings to overcome the difficulties. Let them truly feel the warmth and affection, build a heart to heart bridge, and jointly witness the precious moment of the Chinese people's fight against the epidemic.
Home video,recordingdetails of life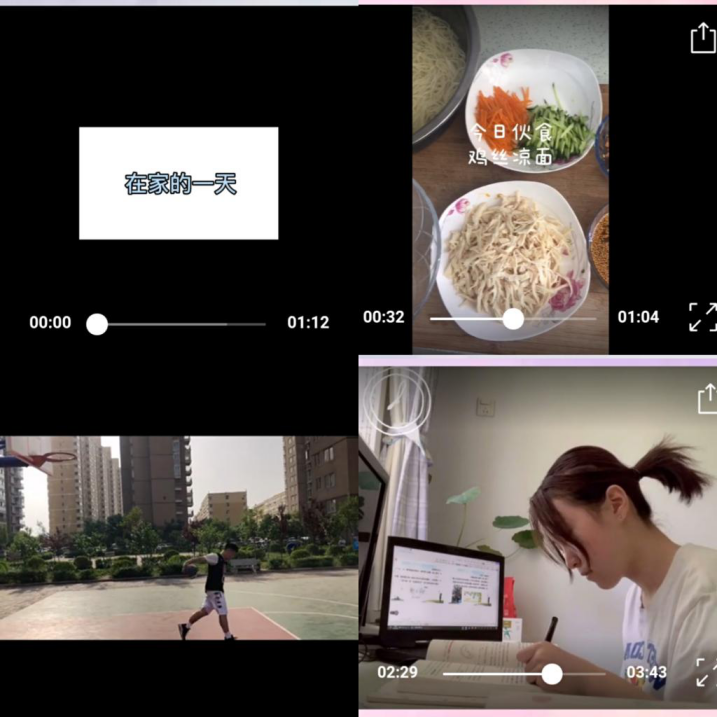 In order to stimulate students' enthusiasm for learning and life during the period of fighting the epidemic, cultivate students' good living habits, enrich their home life and develop a healthy lifestyle, our College encourages students to record their life seriously during the epidemic period, and share their learning scenes, cooking skills display, exercise and other life details in the form of micro video, showing the vigorous youth of our students The spring breeze has created a good atmosphere of love for learning and life, and strengthened the confidence and determination to fight the epidemic.
Psychological lectures to help students grow up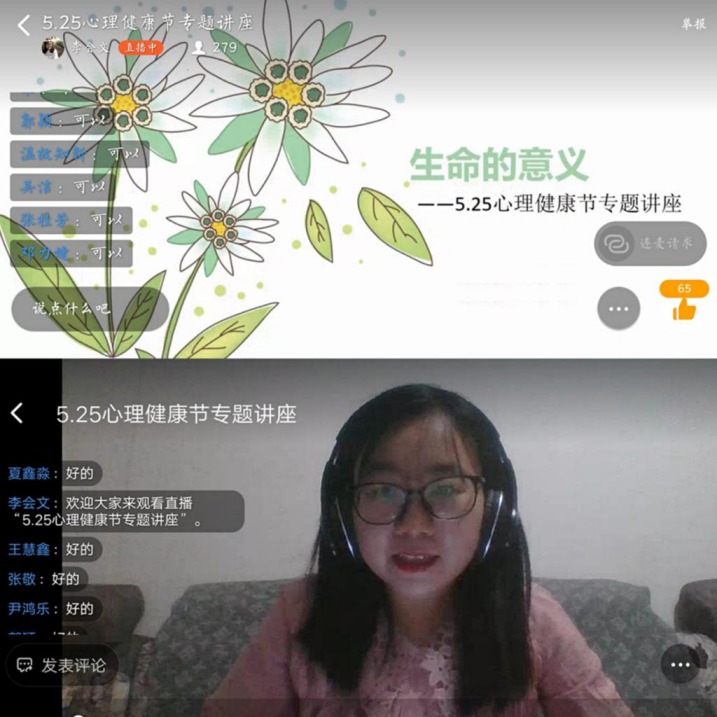 On the evening of May 31, our hospital held an online special lecture on "the meaning of life". The lecture was explained by Li Huiwen, a counselor. Psychological committee members of grade 17-19, dormitory head and some students participated in the study. In the lecture, Li Huiwen explained the meaning of life and the quality of life, and encouraged students to study hard at home and improve themselves.
This series of activities of College Students' mental health education month fully demonstrates the spirit of young students in our college who dare to take responsibility and are not afraid of difficulties. It also strengthens their determination to fight against the epidemic and is conducive to cultivating students' feelings of home and country. It is of great significance to improve individuals, adapt to society, develop students' various potentials, and promote their psychological development.