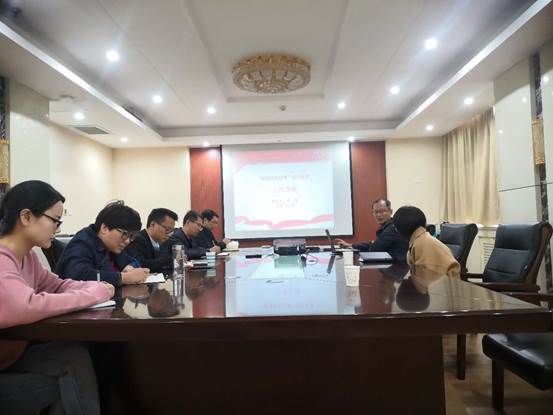 On the afternoon of October 29, Zhang Ping, Secretaryof the General Party Branch of the Institute of International Education, gave aspecial micro party lecture on "sanwanreorganization".
Zhang Ping described an oil painting of sanwanreorganization and introduced its historical background, specific process and significance.The first is tostrengthen the party's leadership, strengthen the four consciousness, enhancethe four confidence, and achieve two maintenance; the second is to clarify thegoal and direction of work, and clarify the work ideas; the third is to set upscientifically, fulfill the responsibility and be brave to take responsibility;the fourth is to strengthen the concept of discipline and abide by the school'ssystems and norms; the fifth is to fully carry forward democracy, respect andcare for people, and gather strength.
Through this party lecture, all party members havelearned to seek experience from party history, learned from classics, andimproved their ideological realm and work level constantly. They have said thatthey should strengthen the study of political theory and improve theircomprehensive quality constantly.